"Illuminance" Official Guitar Tablature Book (European Stock)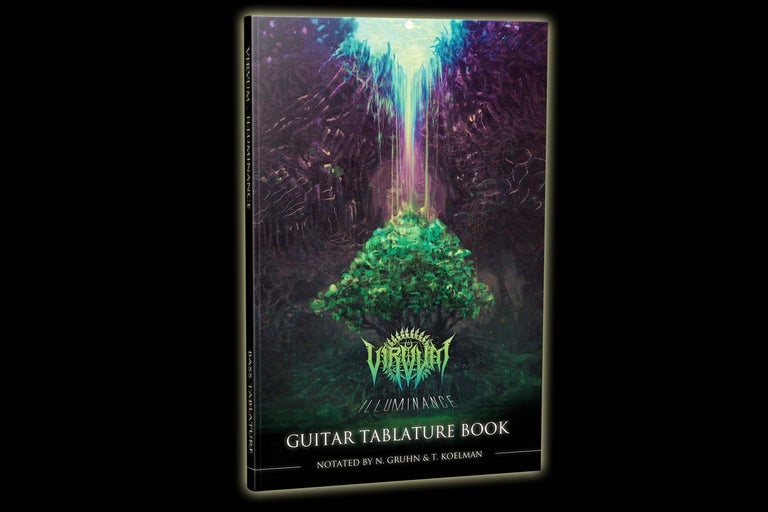 All Rhythm & Lead Guitars as played on the album, notated by N. Gruhn & T. Koelman.
Includes digital GPX files (for Guitar Pro 6 and newer).
Tracklist:
1. The Cypher Supreme
2. Earthwork
3. Illuminance
4. Ad Rigorem
5. Tentacles Of The Sun
6. Elemental Shift
7. I: A New Journey Awaits
8. II: A Final Warming Shine: Ascension And Trespassing
The GPX will be sent to the email address provided at checkout.
THIS ITEM ONLY SHIPS TO EU / UK.