"Illuminance" Official Bass Tablature Book (US Stock)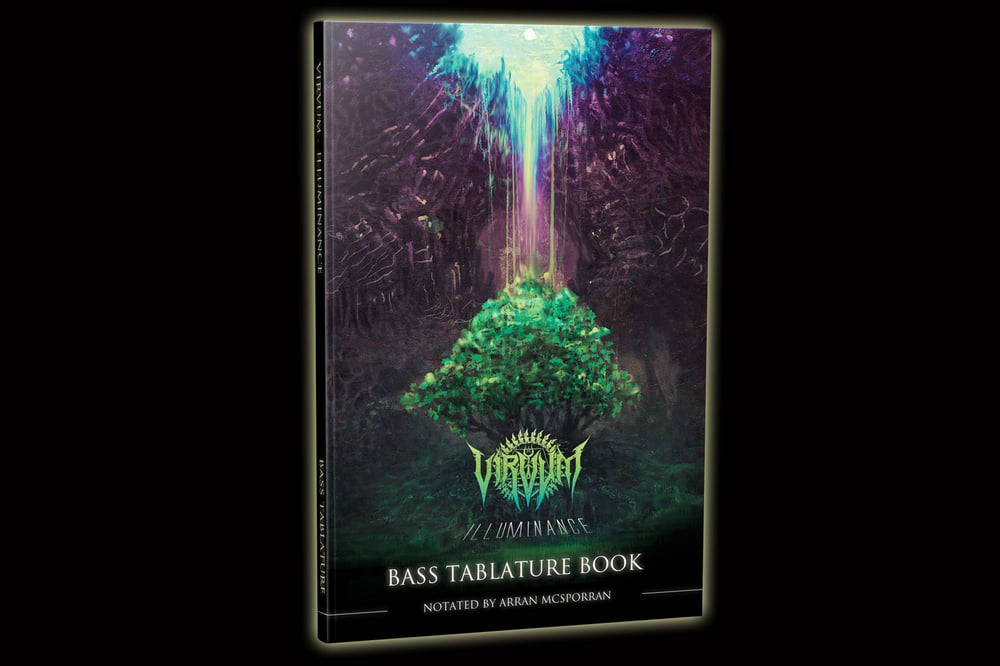 All Bass tracks as played on the album, notated by Arran McSporran.
Includes digital GPX files (for Guitar Pro 6 and newer).
Tracklist:
1. The Cypher Supreme
2. Earthwork
3. Illuminance
4. Ad Rigorem
5. Tentacles Of The Sun
6. Elemental Shift
7. I: A New Journey Awaits
8. II: A Final Warming Shine: Ascension And Trespassing
This Item will ship at the end of June 2018.
The GPX will be sent to the email address provided at checkout.
THIS ITEM DOES NOT SHIP TO EUROPE / UK.